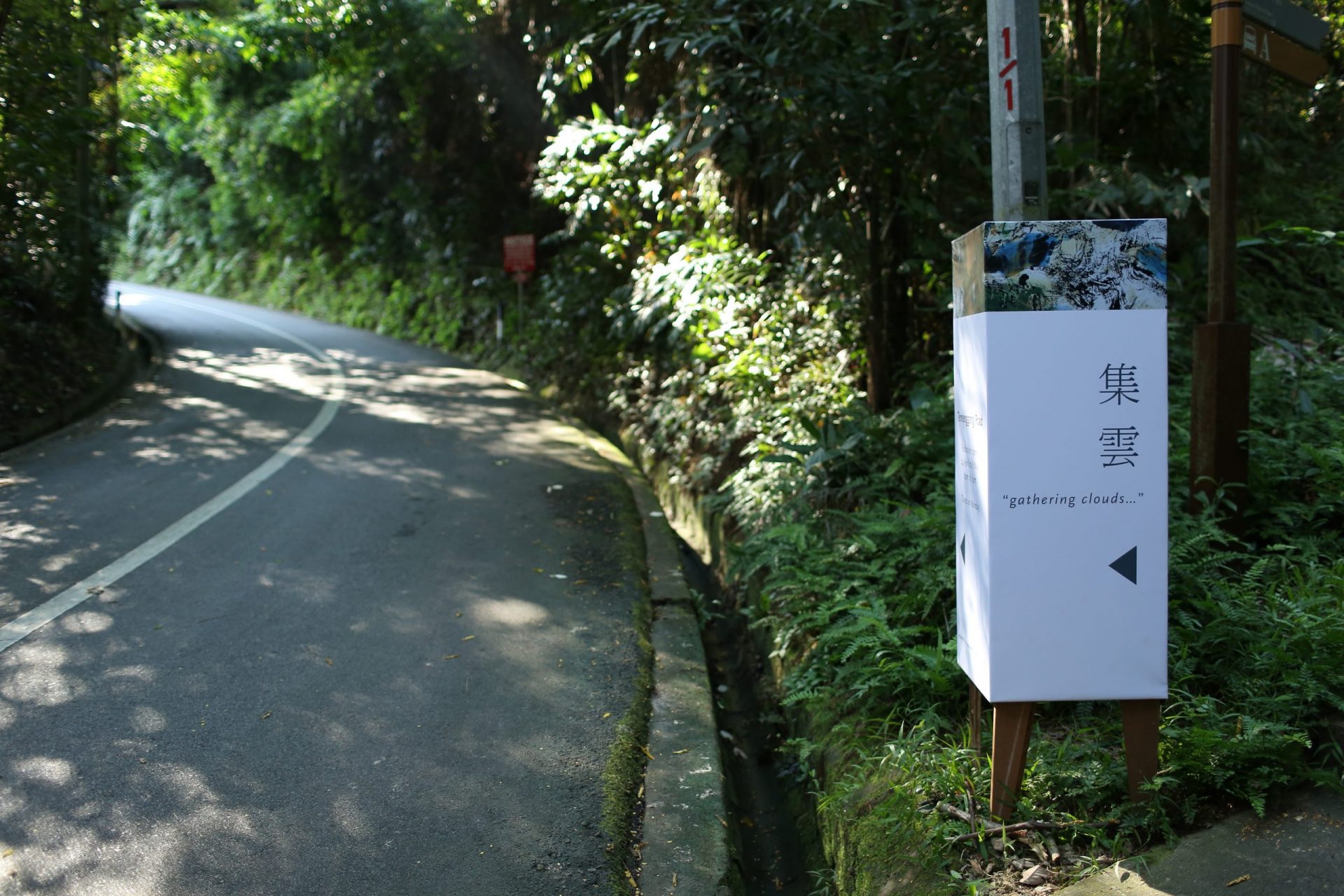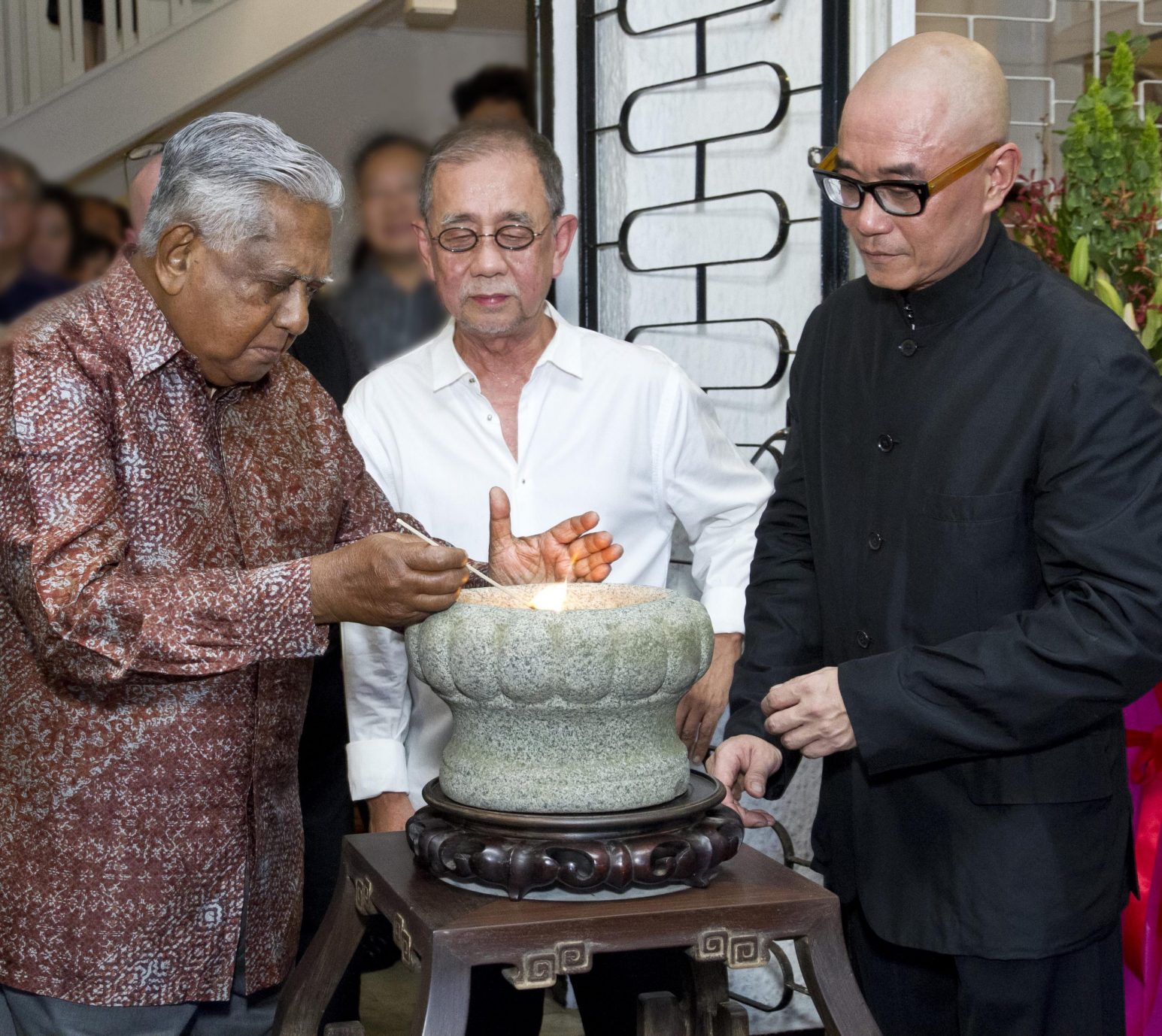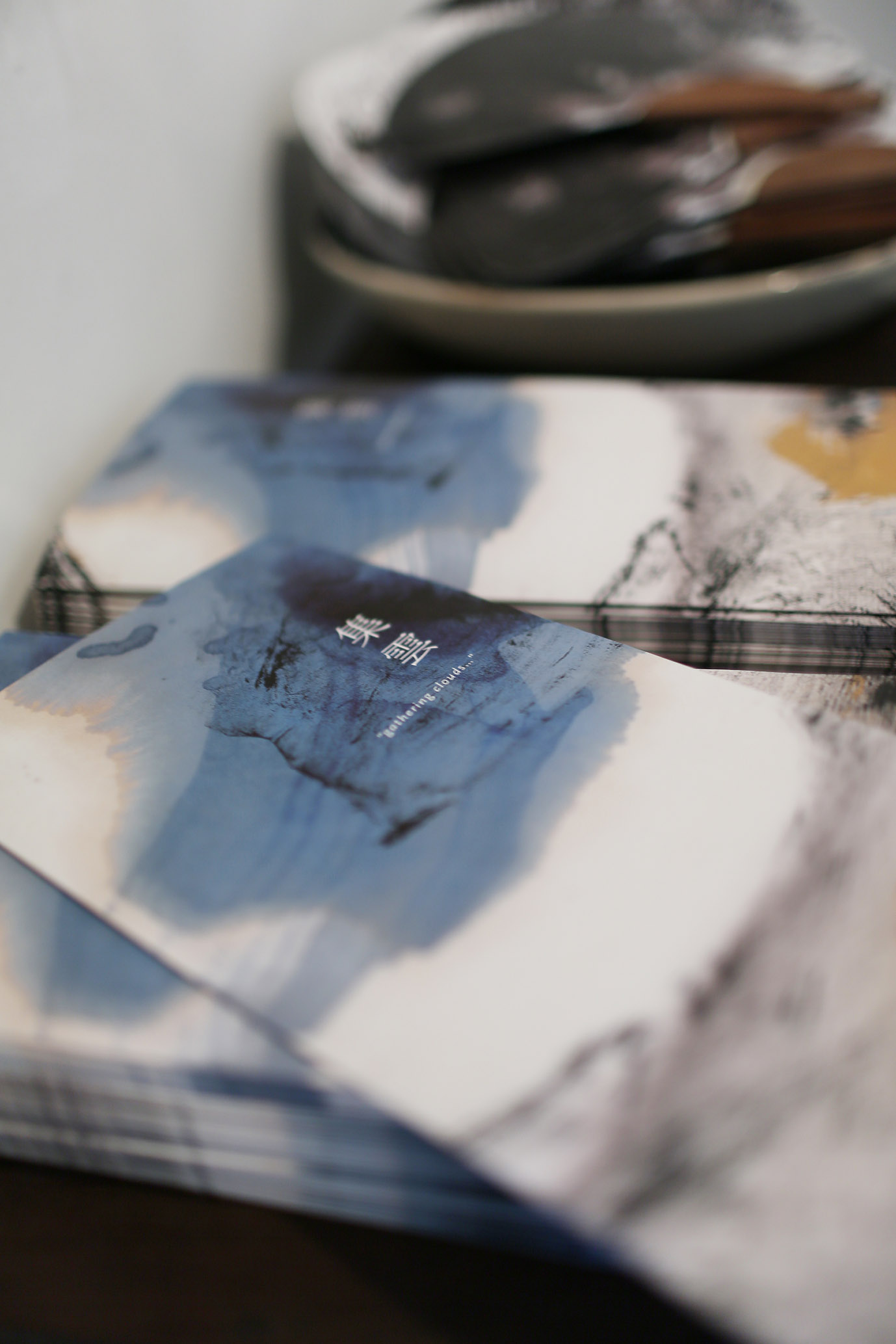 Temenggong Artists-In-Residence is a non-profit art organization managing international artists in residence. The historic black and white cluster of bungalows at Mount Faber is also a public exhibition space, which provides an arts and cultural platform for networking with artists, art professionals, institutions, collectors and corporations. Temenggong broadens the scope of traditional retreats by hosting visiting international artists, critics, curators, gallerists, publishers, collectors and agents who help residents cultivate valuable career opportunities. Young and established artists internationally have the opportu­nity to reside for three months, for cultural exchanges and to produce works at Temenggong.
I am pleased and honoured to declare the launch of Temenggong Artists-In-Residence today with the inaugural fund-raising exhibition of "gathering clouds … " new works by Chen KeZhan who is the Founder and Director of Temenggong. He is also an artist who had represented Singapore in its inaugural 2001 Venice Biennale. Known for his innovative approaches to Chinese brush painting, bringing contemporary relevance to a traditional medium, these new works illustrate the artist's undying love for ink and mineral colours, which he has further developed in his practice.
Chen is guided by the principle that artistic expression is a vehicle which transcends economic, political and cultural boundaries. Temenggong's vision is to build an international network of artists to cultivate strong cultural exchanges, presenting quality art and cultural philanthropy, towards a global heritage. It is truly admirable to see this guiding vision into an exciting reality that we witness today. Congratulations to the birth of an accomplished philanthropic endeavor!
— Mr. S R Nathan
Former President, the Republic of Singapore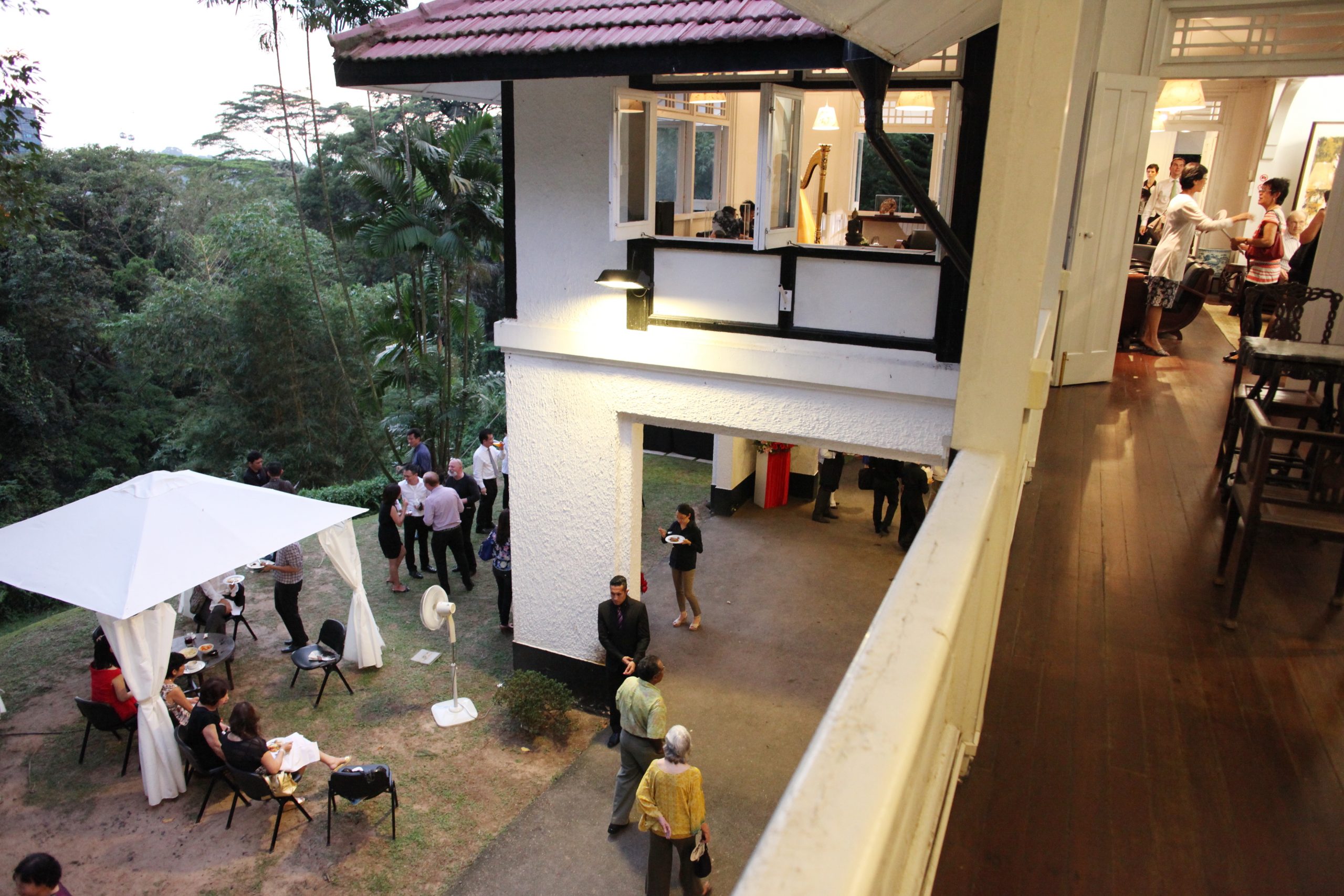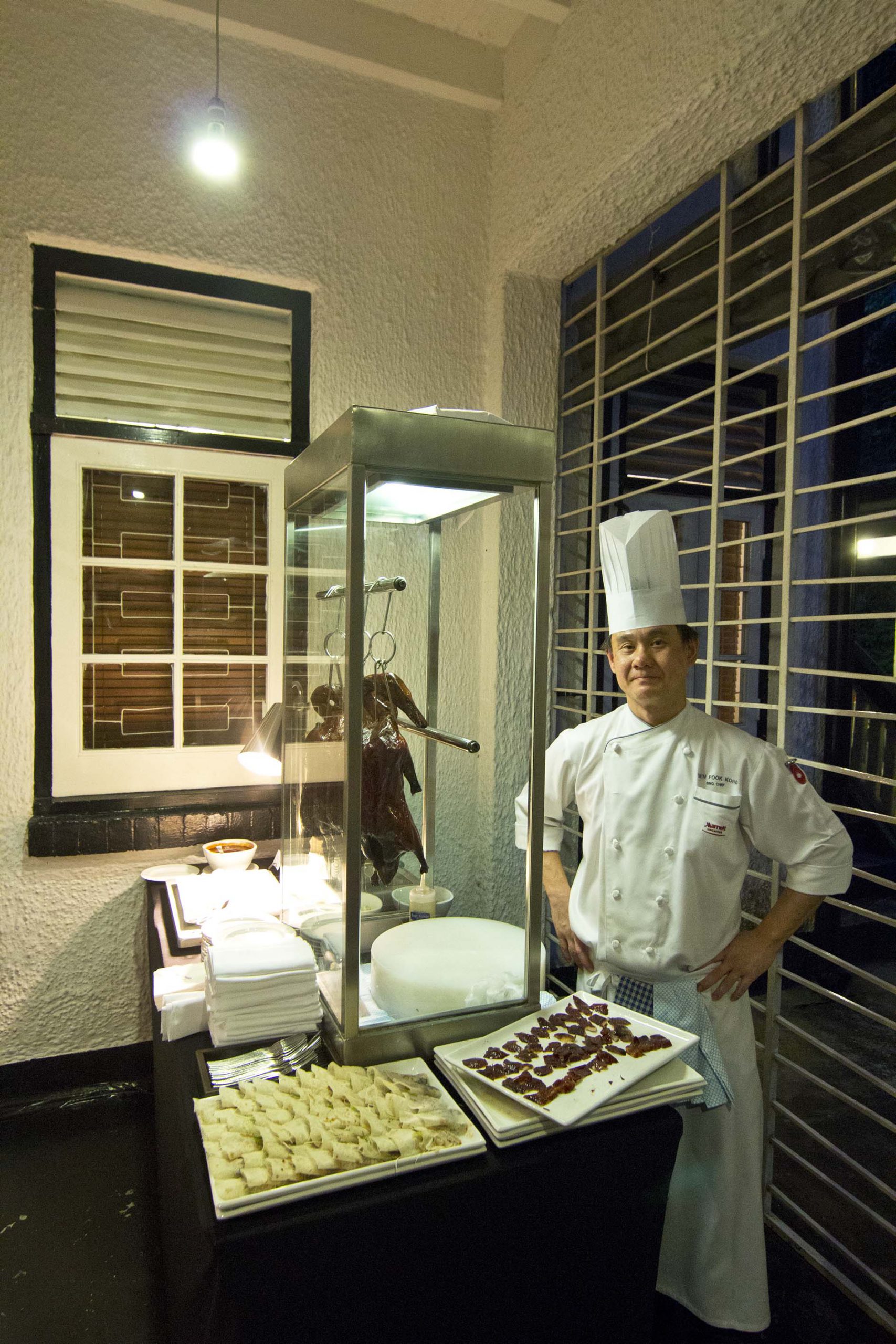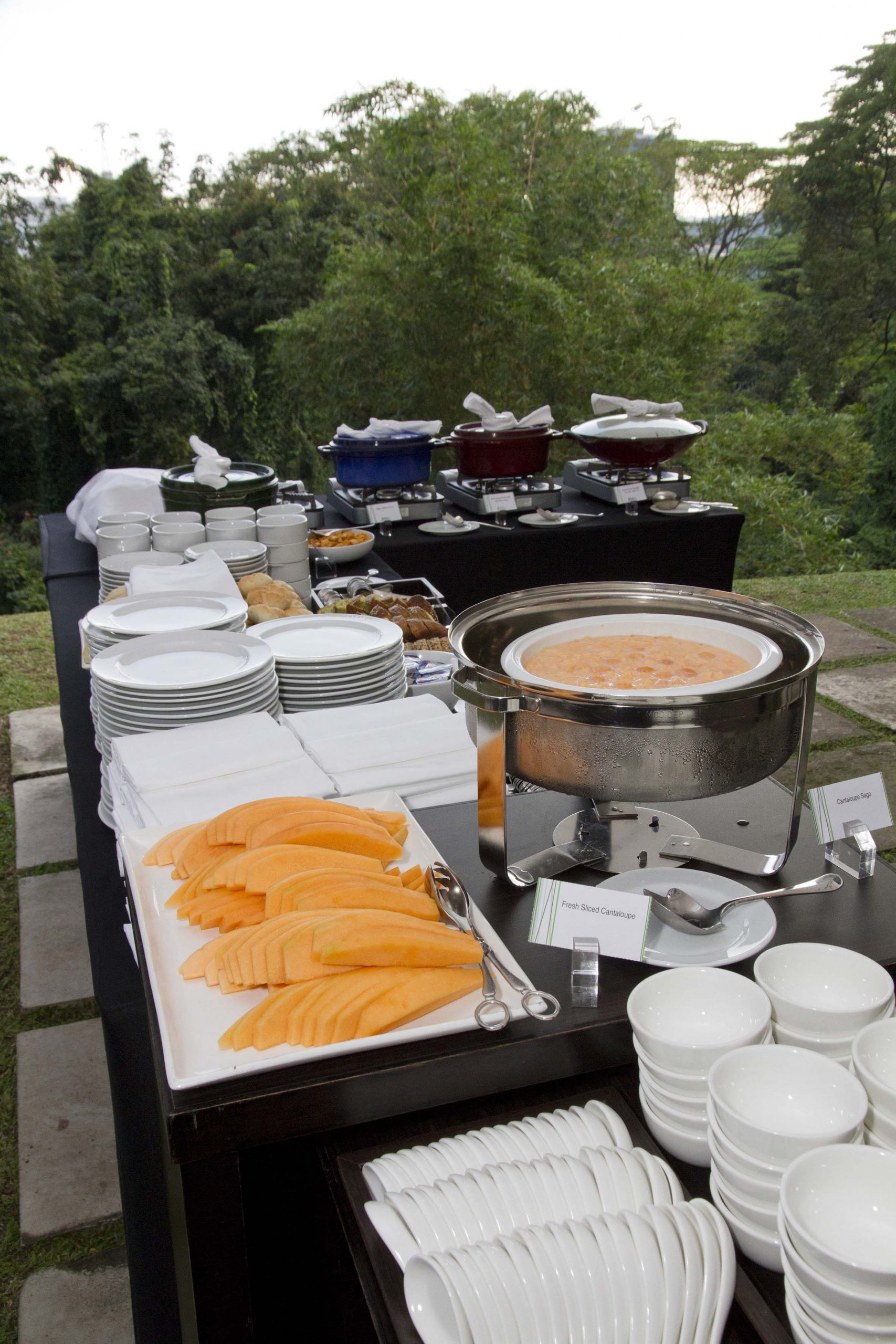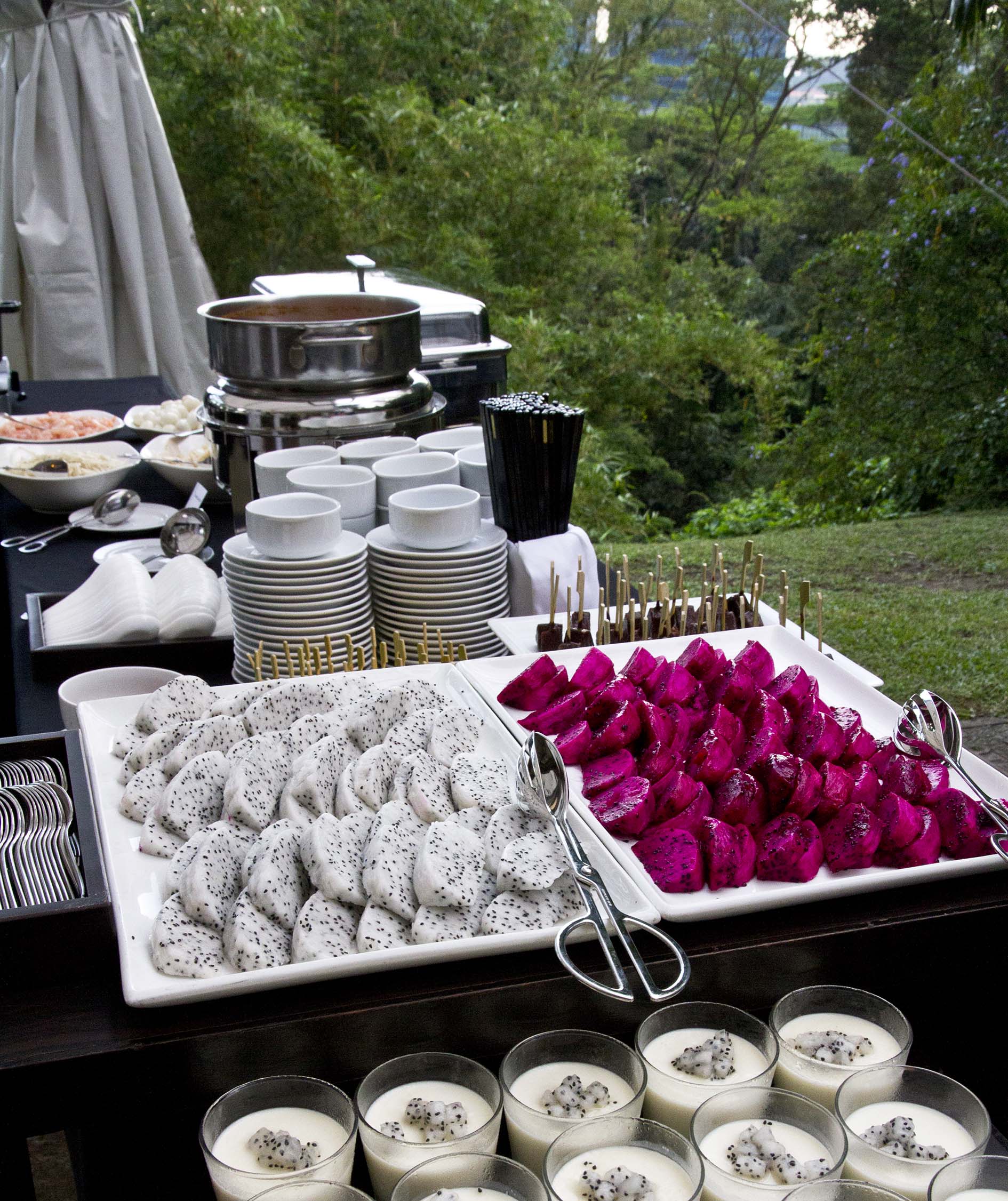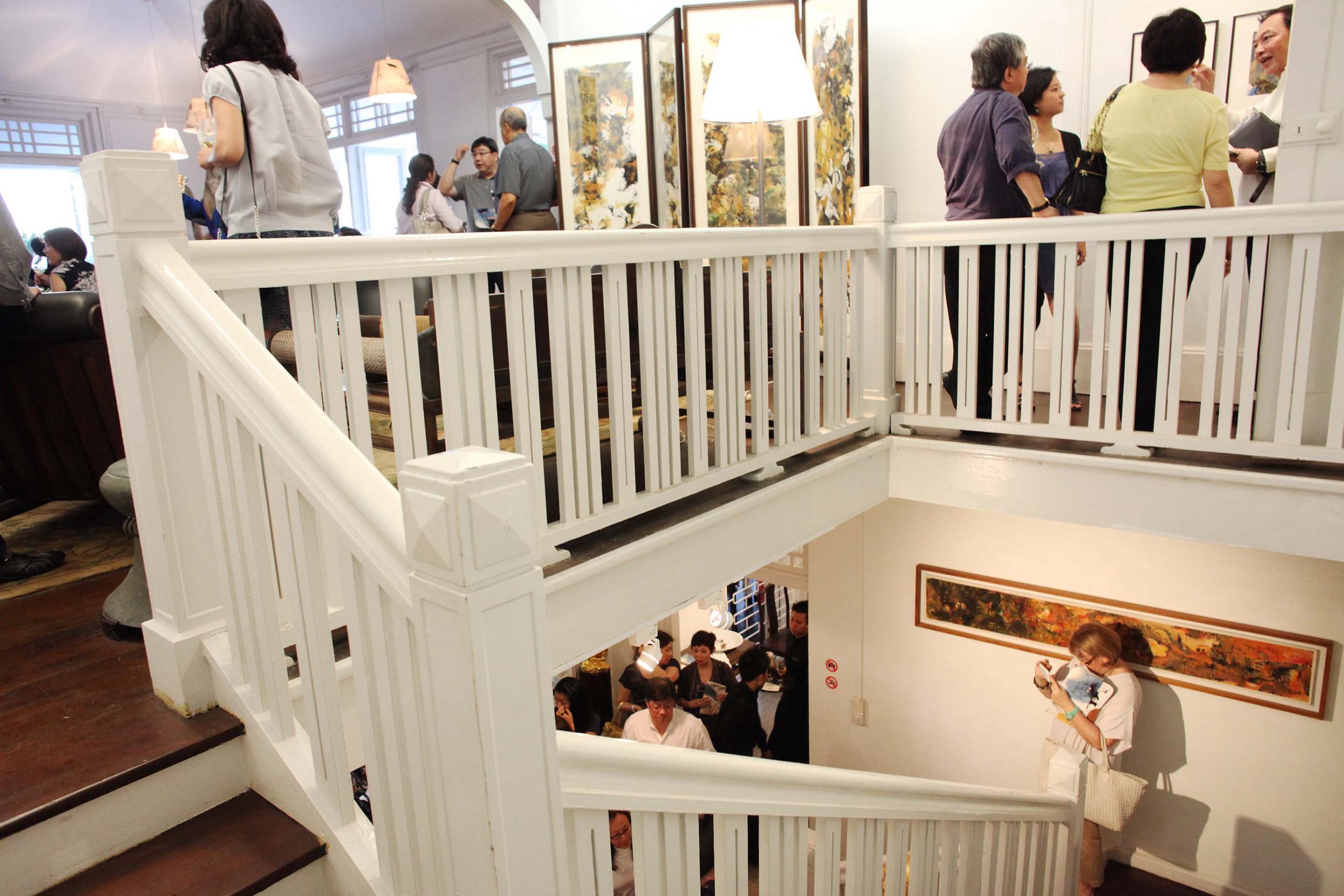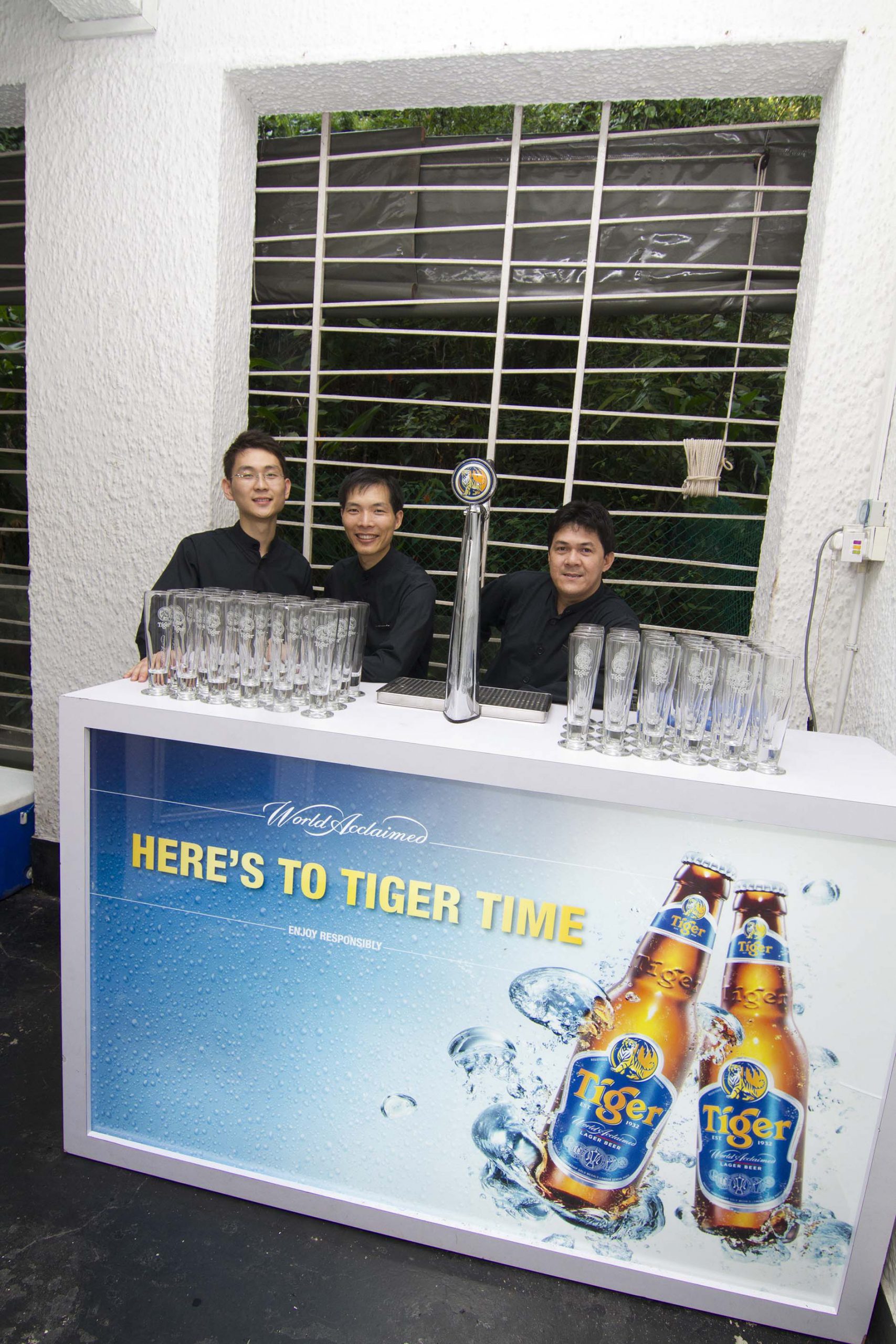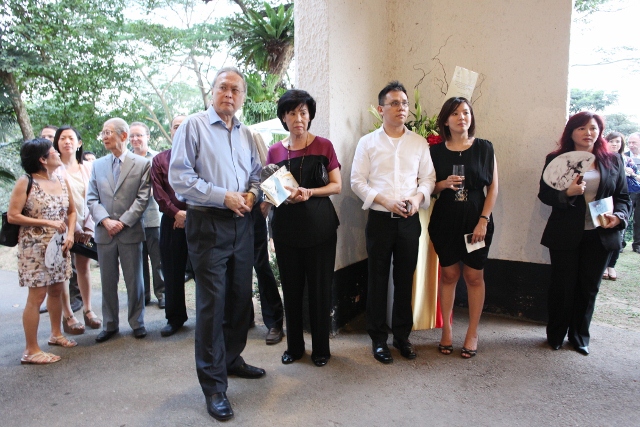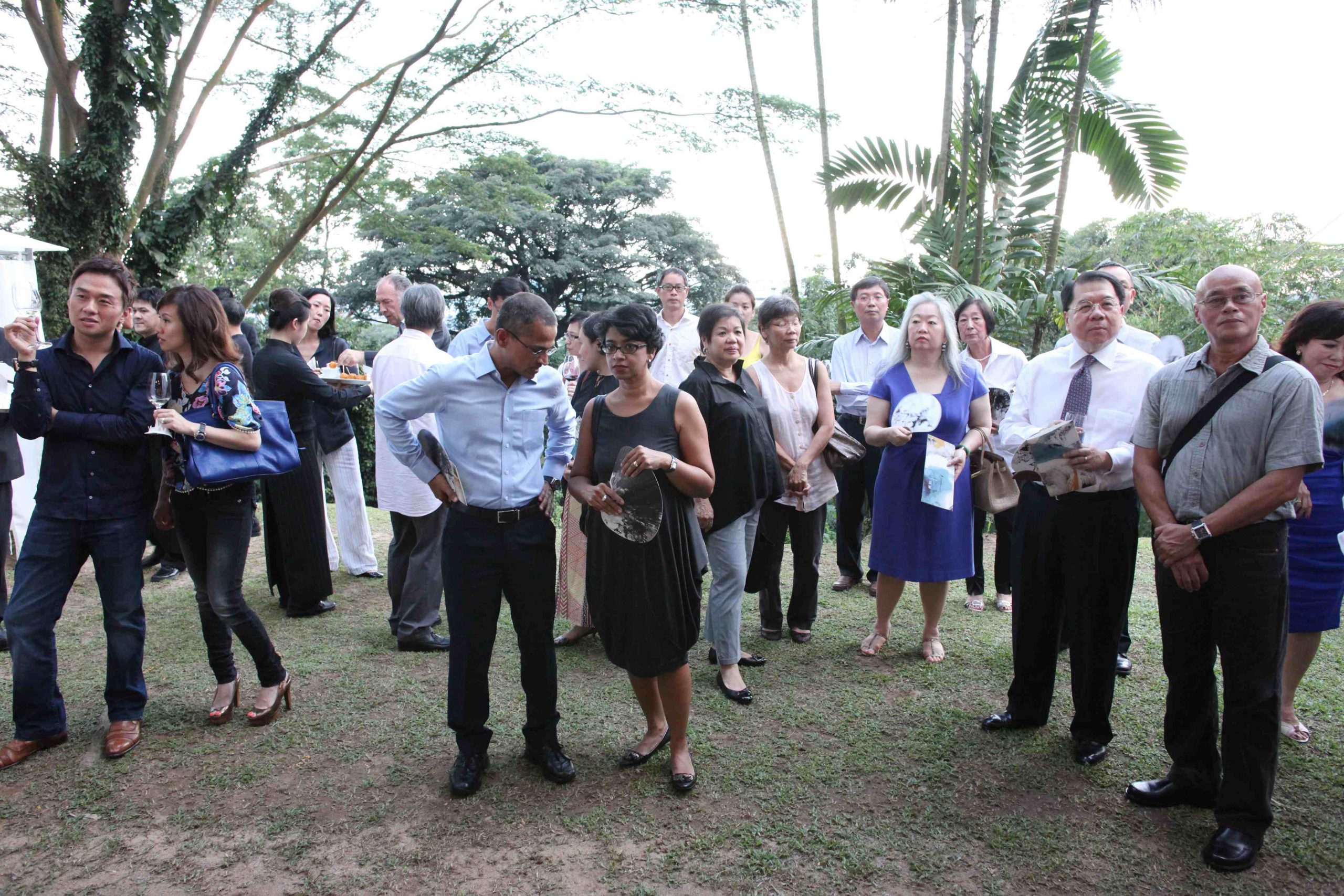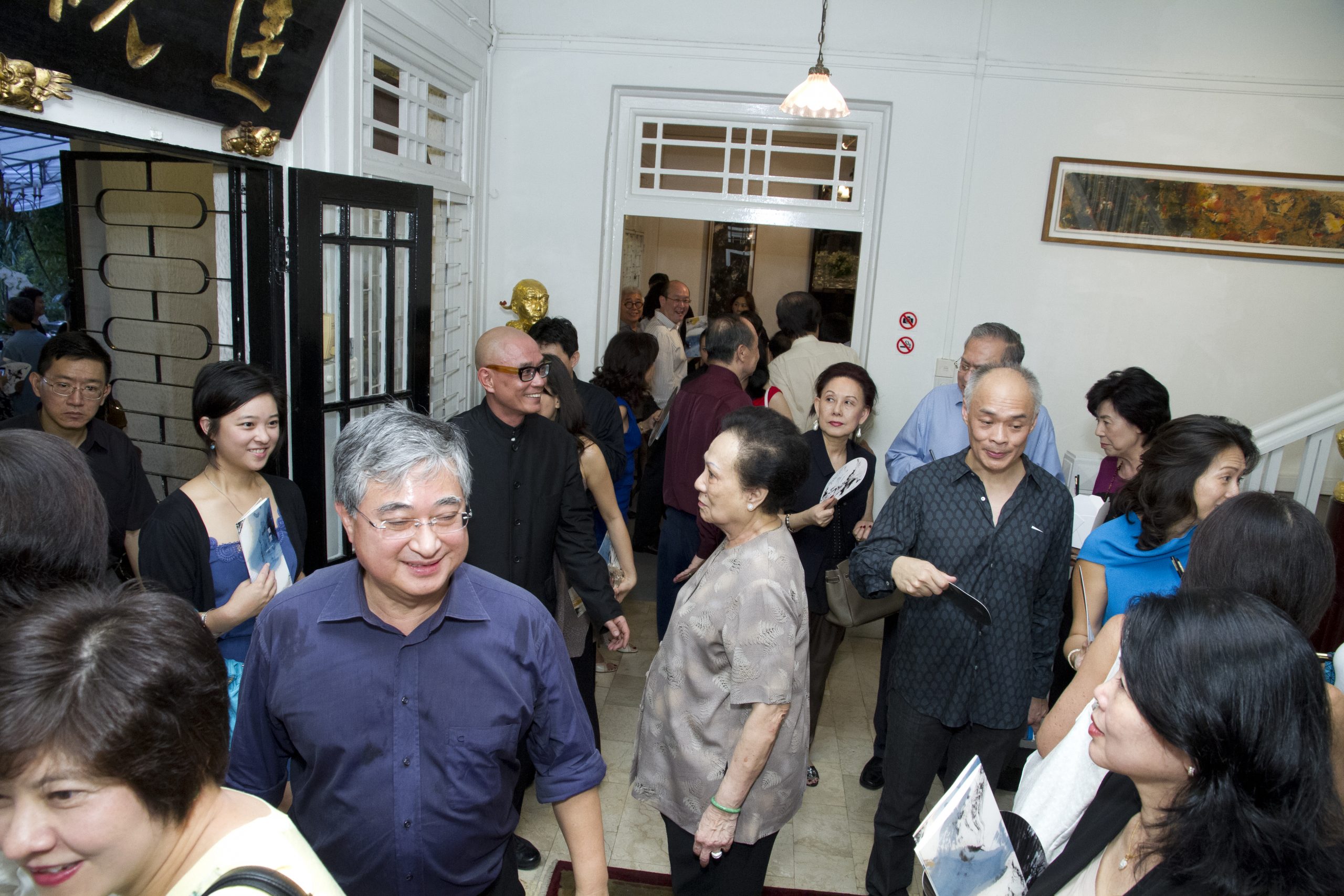 Foreword
This is a felicitous occasion. It is the fruition of an idea with a long gestation period. The idea is more than a decade old and its realization today testifies to its significance and KeZhan's determination and selfless dedication. The core components of the idea, first articulated in 1998 and now extended, are: to promote visual art practice in Singapore, to enable artists to study and train, to increase opportunities for deserving artists to show and, to enhance awareness and appreciation of Singapore art.
The first iteration of these lofty intentions was KeZhan's initiation of the "Visual Art Fund" to be managed by an independent board of trustees of art enthusiasts, and to be housed in the Substation. To raise the initial fund for this project, KeZhan generously donated fifty percent of the proceeds of his one-person exhibition. The "Visual Art Fund" remains in place at the Substation.
In this reiteration, the original foci of the idea remains, as the goals are ever receding horizons, in which the arrival at one milestone would only serve to bring into view new ones to be achieved. However, in tandem with the expansion of the art world in Singapore in the past two decades, the original idea now intends to go beyond our shores to bring artists from abroad, especially Southeast Asia region, housing them in residence at Temenggong. In this serene environment of historic black and white bungalows at the foot of Mount Faber, the artists-in-residence will venture out to learn and be inspired by Singapore and Singaporeans, exchange observations and ideas with local art practitioners, reflect on these experiences through their own cultural lenses and distill the interactions into aesthetic works, executed on the premise, culminating into an exhibition.
Again, Temenggong Artists-In-Residence would remain an idea without KeZhan. He has scaled walls of bureaucracy to secure the beautiful and grand premises, waded through glass-paneled corridors of corporations to secure the much needed sponsorships and, finally, soliciting the goodwill of generous individuals for donations. In all these, his ability to convince must surely be in equal measure the lofty goals of the Temenggong project and his persuasiveness. And, again, to augment the generous state and corporate sponsorships and private donations, KeZhan is donating the entire proceeds of his works in this inaugural exhibition to Temenggong.
Having been in this project from the beginning with a very close-up view of the entire process, I am in awe and admiration of KeZhan for his determination and grace in the face of great odds to bring this idea into reality, Temenggong Artists-In-Residence. I, along with the other trustees, must be grateful for the privilege to be invited to share in this journey. And, today, the journey has taken another step forward, its very first exhibition of none other than KeZhan's works, which will be followed by many artists who will arrive on our shores, productively enriching our artistic ecology and enhancing our aesthetic education. Rightfully, we celebrate this milestone.
— Chua Beng Huat
Honorary Chairman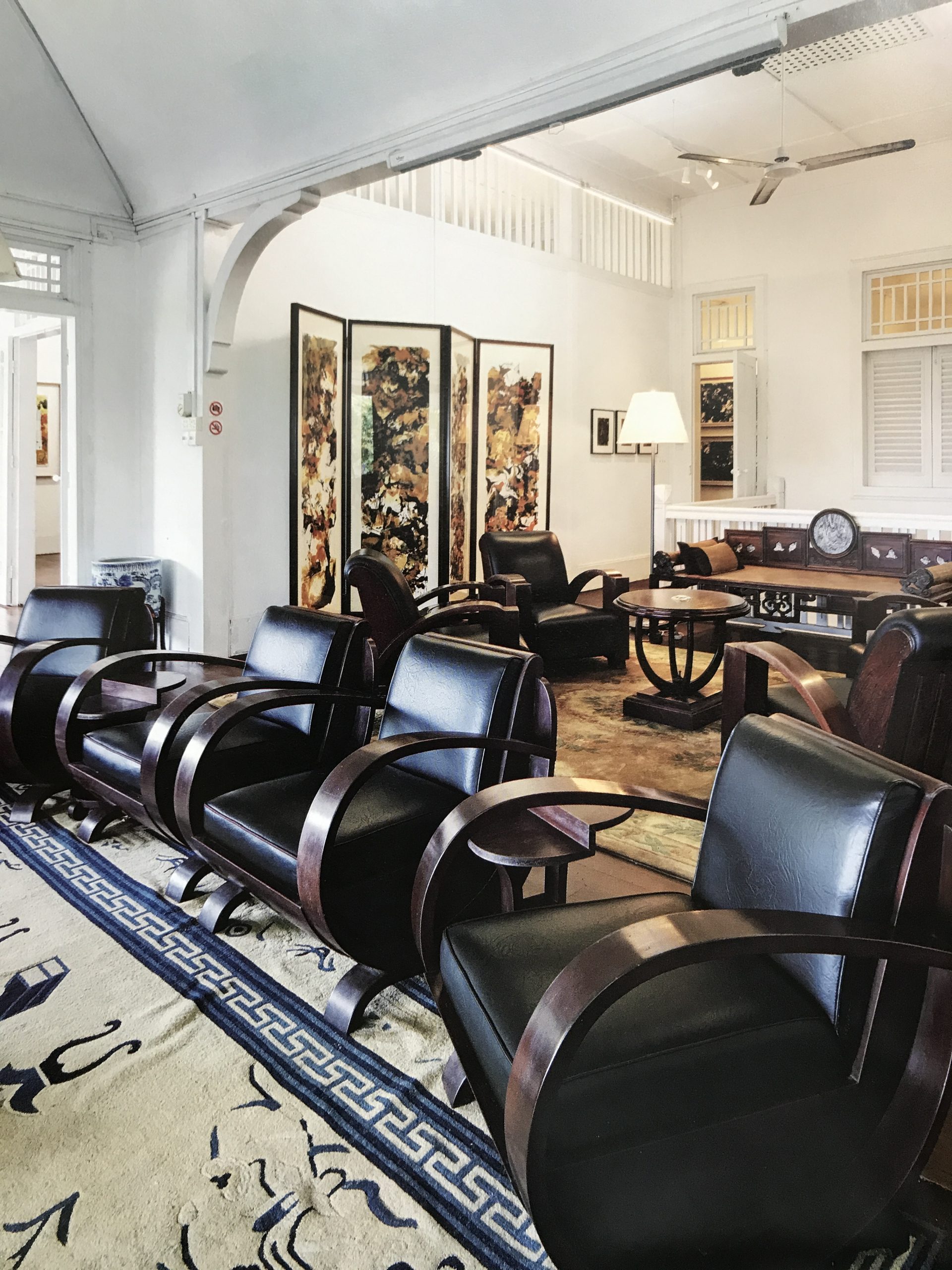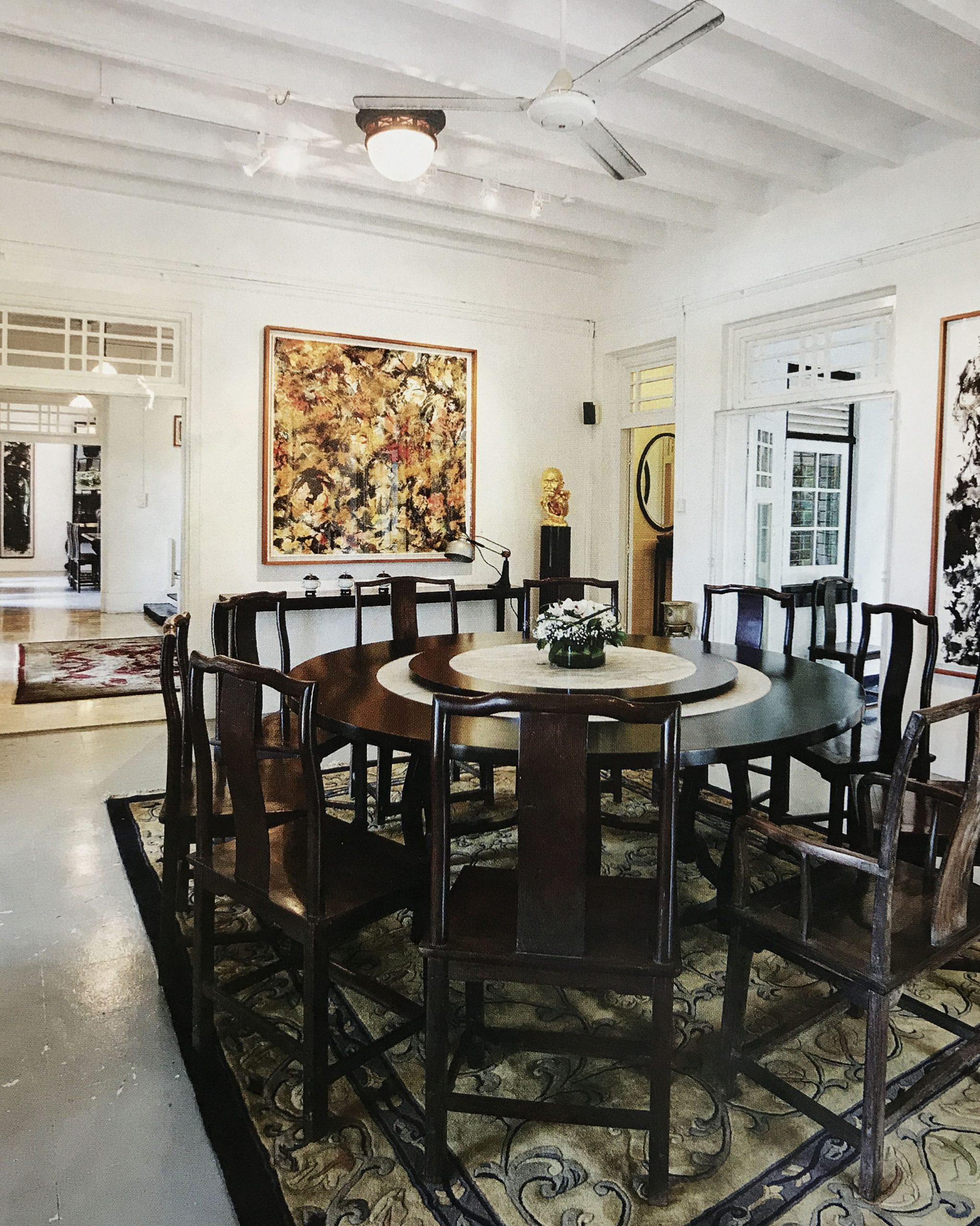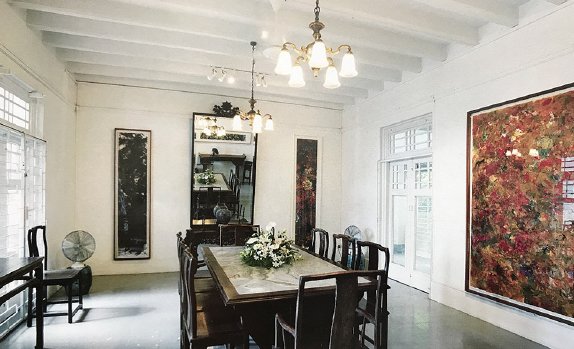 Gathering Clouds
Nature is the anchor of Chen KeZhan's thoughts and creative processes. The latest series of "gathering clouds … " works from Chen, executed in the recent two years, are inspired by countless travels along the Mekong with a mental imaginative space, developing the scholar's rock. Images of these rocks are products of erosion, sculpted by nature, enhanced and oriented by Chen to maximise their expressive potential.
The stylised treatment of rock and the sound of splashing water are captured, poetically and appealing to the imagination. The consistency of Chen's work is his deep and continuous understanding and innovation of ink and mineral colour on rice paper. Power, emotion and meaning are relayed in each colour, brush stroke and layer, which evoke characteristic of contemporariness, while the medium references the traditional influences. Allowing pockets of white of the natural paper to be revealed next to the richness and depth of colours, luminosity versus opaqueness and brightness versus darkness; all indicate shifting ideas of the plurality of self and nature.
— Karen Lim
Curator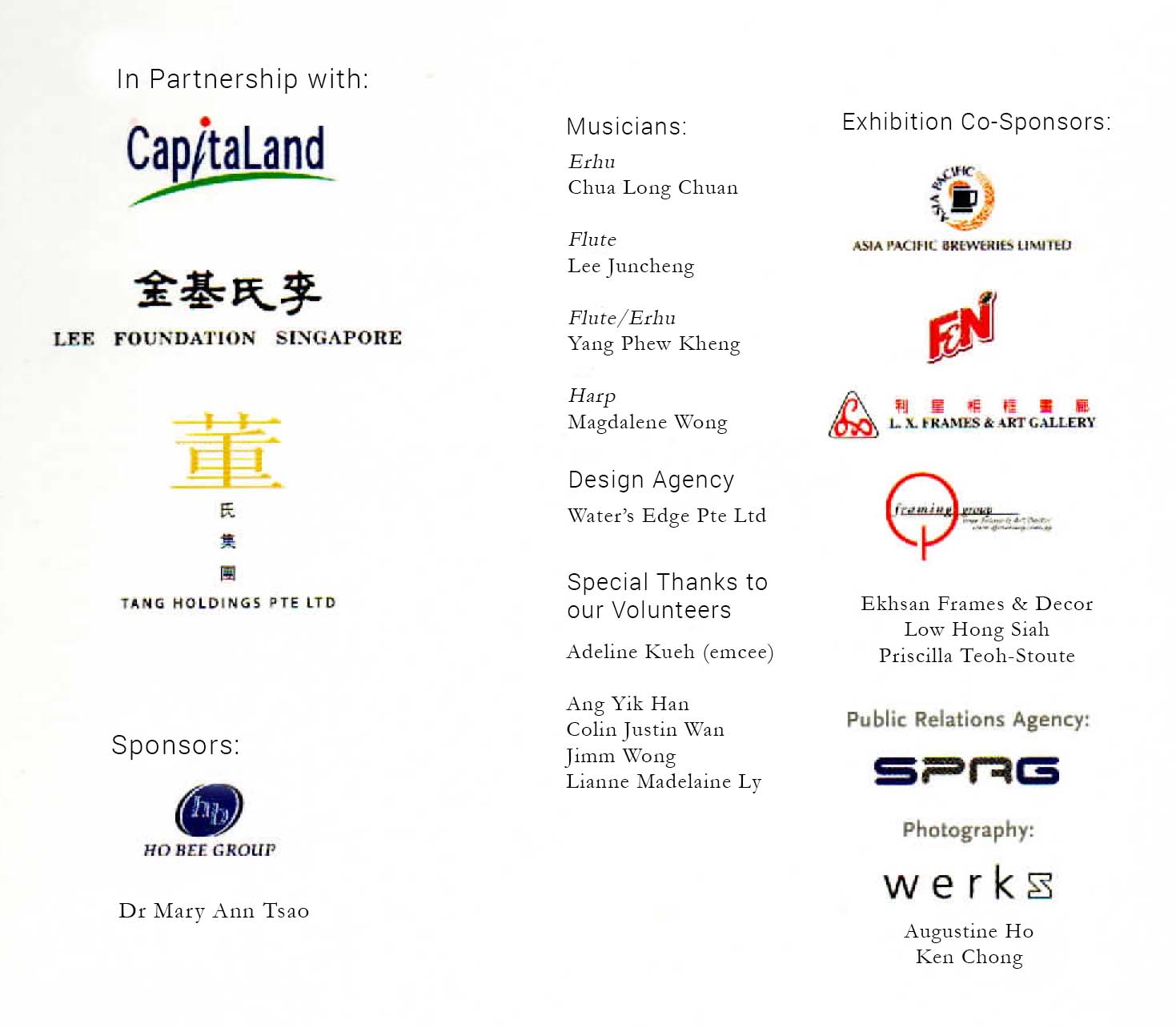 Our heartfelt thanks to all our Sponsors, Co-Sponsors, volunteers and the crew who worked with us to achieve the success of Gathering Clouds 《集雲》